Our Patron
HRH The Princess Helen of Romania
Meet Our Patron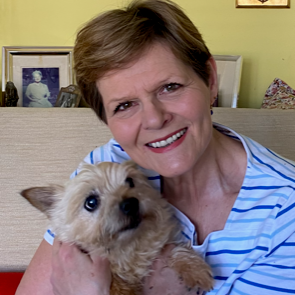 HRH The Princess Helen of Romania:
I have had the companionship of dogs all my life, some large and some not so large. They have been a constant source of joy and love in an ever changing and uncertain world. A silent confident, ever ready to please and offer comfort in times of sorrow. Life without at least one dog would be for me a duller place.
Stray Aid is a charity close to my heart and I have been honoured to be its patron. The charity believes that there is a loving home for every stray dog it rescues in the North East. It is a sad fact that some dogs are not treasured and loved but turned out to roam the streets. Stray Aid gives such dogs like Rosie a dog adopted by my daughter, a second chance at happiness. When they come to us, they are given medical attention, food and a warm environment before being offered for adoption. Dogs have been our companions for millennia, and they deserve to be treated with respect and love. Please support the valuable work of Stray Aid to ensure that stray dogs find a loving family.