The raffle has now been drawn
We want to say a huge THANK YOU to everyone who has purchased tickets over the past few weeks and months. You have helped to raise vital funds for the care of our dogs and cats this winter, and we hope the winners enjoy their prizes too.
Please check your ticket numbers against the drawn tickets below. If your ticket has been drawn, please contact our Coxhoe Rescue & Rehoming Centre to arrange collection of your prize.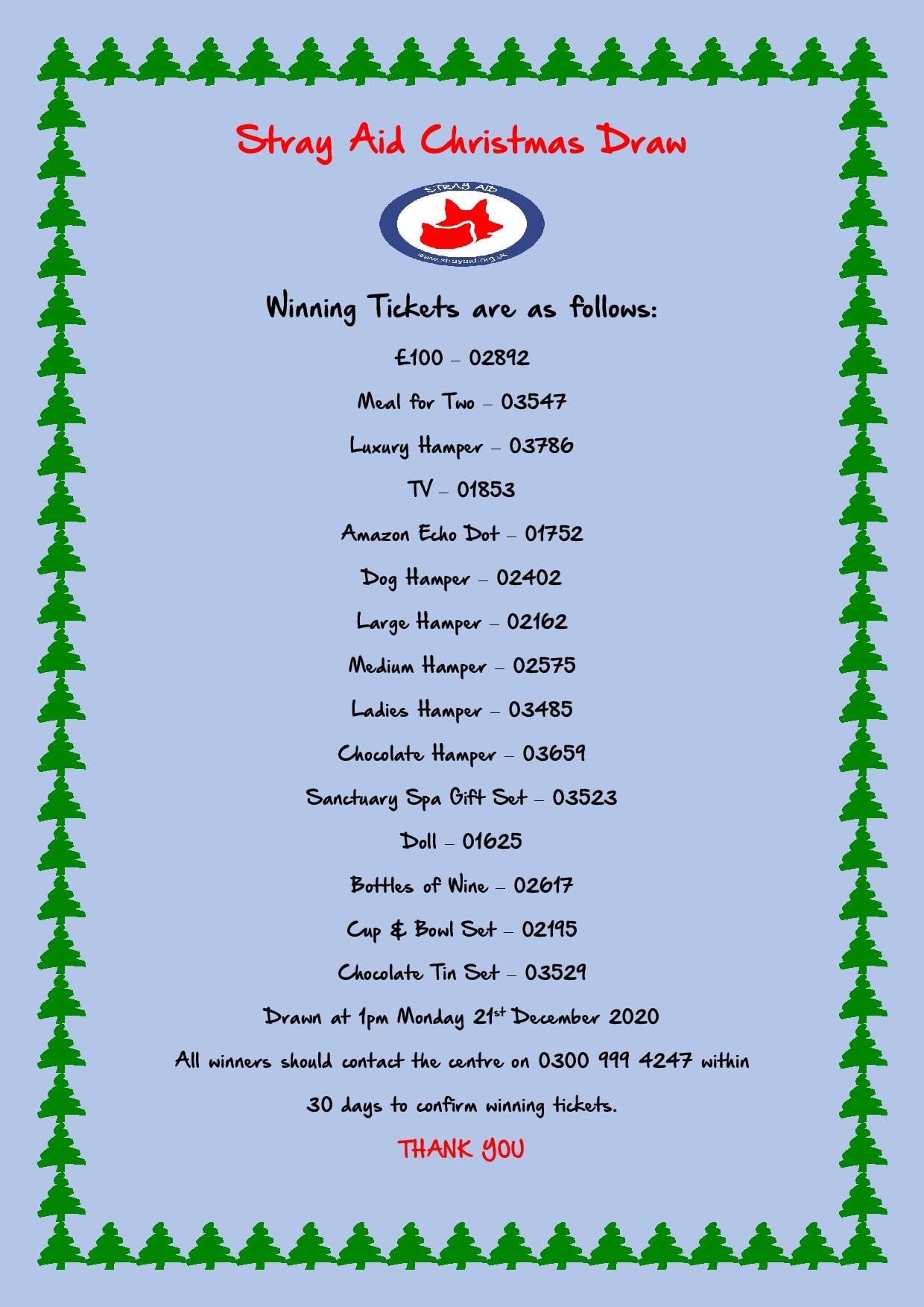 How to buy your Raffle tickets
THE RAFFLE HAS NOW BEEN DRAWN. PLEASE DO NOT ATTEMPT TO PURCHASE TICKETS. WE ARE UNABLE TO REFUND PURCHASES WHICH BEEN MADE AFTER THE DRAW TIME AND DATE. YOU CAN STILL MAKE A DONATION TO THE CHARITY FROM OUR DONATE PAGE OF OUR WEBISTE.
Tickets are available for purchase from our charity shops and our Coxhoe Rescue & Rehoming Centre. You can also buy tickets via Bank Transfer.
Tickets cost £1 each. 1 Ticket = 1 entry.
To purchase your tickets via bank transfer follow the below process:
Decide on the exact number of tickets you would like to purchase
Transfer the corresponding amount of money to our bank account (£1 for each ticket) and put "Raffle" as the reference

Please make payments to our Lloyds Bank account: Stray Aid Ltd, SORT CODE: 30-84-43, ACCOUNT NUMBER: 29467568

Then, once you have paid for your tickets, email

[email protected]

to tell us the amount you have transferred and your full name as it appears on your bank account
Once we have identified and verified your donation, we will email you with your ticket numbers. Please allow up to 2 working days for us to verify your donation and issue your tickets.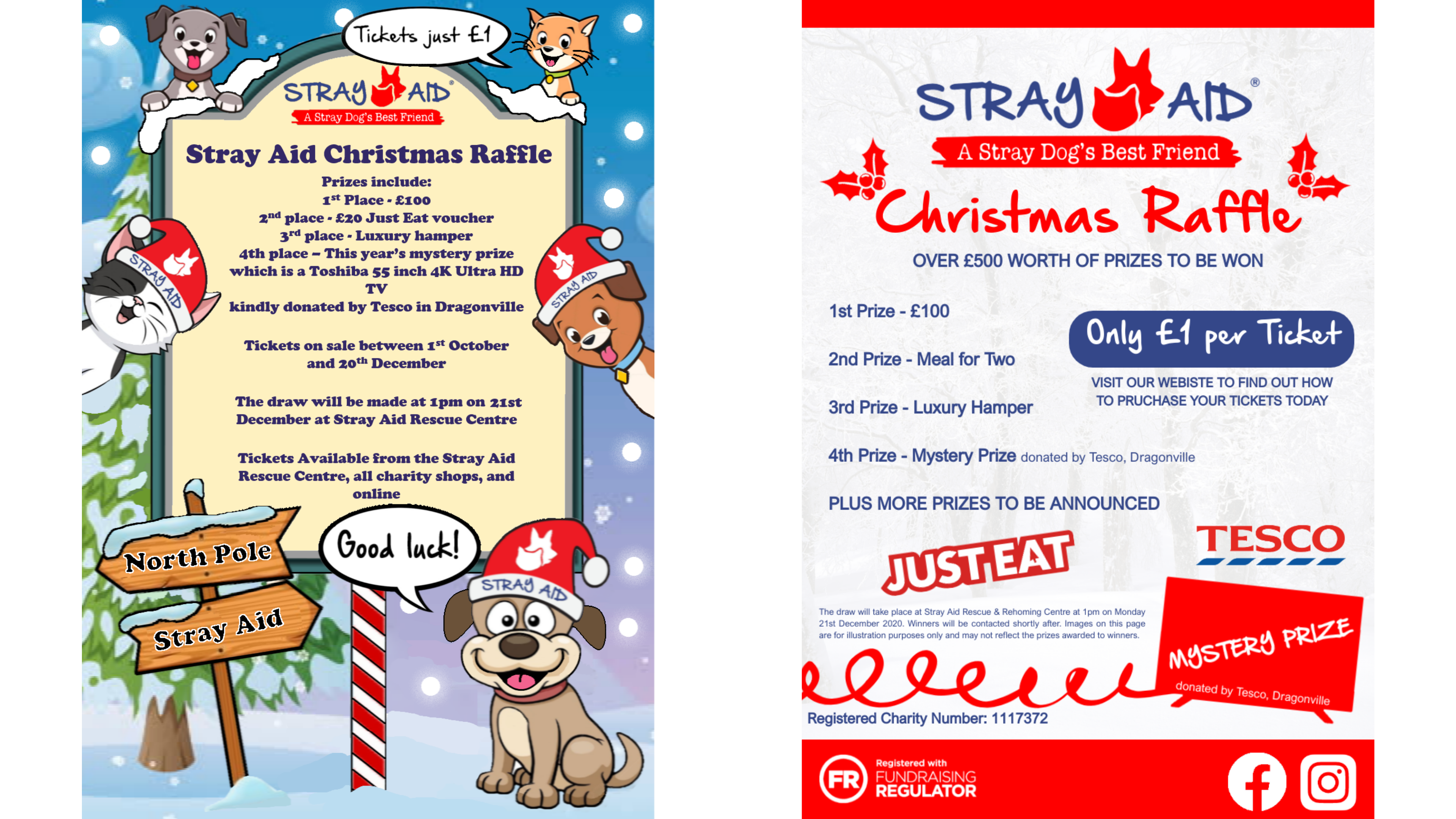 Tickets will be on sale between 1st October 2020 and 20th December 2020. Lucky winners will be contacted after the draw at 1pm on 21st December 2020. If you have questions about this prize draw, please feel free to contact us. Any ticket purchases made by bank transfer after the 20th December 2020 will not count.
Good evening to everyone hope you are all keeping well and safe. As you know our Christmas Draw did take place today…

Posted by Stray Aid on Monday, 21 December 2020